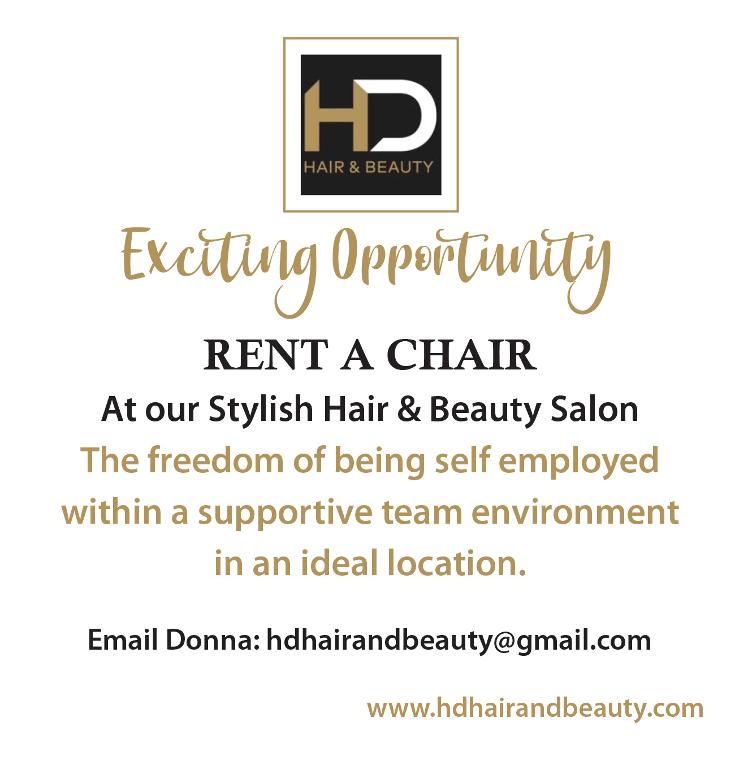 Are you a professional Hair Stylist looking for your next step?
Maybe you want to start your journey into being self employed?
This is the perfect solution to getting your business of the ground.
A friendly, supportive working environment but with the freedom to make your own decisions and build your clientele.
An excellent location in Cannock, opposite 'The Range' with plenty of parking .
Close to the M6 Toll and M6 providing easy access.
Stylish Salon with all the facilities you need so you can concentrate on what you do best.
Get in touch with Donna The salon owner for more information.

© Copyright HD Hair & Beauty